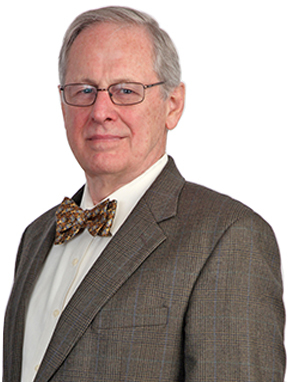 About Gary
I am a great source of information, a good listener, patient and hold your interest over all else.
Community Involvement
Generally available to help with many community sponsored events. Past member of the Board of Trustees for the Gunn Memorial Library, current volunteer for Steep Rock Association.
Education
Broad based education including Electrical Engineering at the University of Connecticut, Theatre and Communications at Emerson College in Boston and Business Management at Western Connecticut State College.
Achievements
Held mid and upper level management positions in the Capital Equipment industry including Sales Management, VP Marketing and General Management.
Personal
Broad range of interests including house design and building, ocean sailing, writing, photography and music. Wrote, presented and had published numerous technical articles.
Areas Covered
Primary and secondary homes in Litchfield County, CT and northern Fairfield County, CT.
Testimonial
Gary Flood is an excellent realtor. He has guided my husband and myself in every way. We placed our home on the market in the middle of March of 2018 after he gave us good advice on how to price it for a quicker sale. Now, everything will be finalized on August 6th. The house went quickly, and he ironed out any and all problems. He's a very nice guy. Friendly and informational. We are quite pleased with him.
Sincerely,
- Alan and Rochelle
To Whom It May Concern:
Re: Gary Flood
Approximately six years ago, when my husband and I decided to move our family and business from Manhattan to the beautiful Litchfield hills, we were extraordinarily fortunate to have engaged the assistance of realtor, Gary Flood. As Mr. Flood ferried us to Colebrook to Norfolk to Washington to Bridgewater to Roxbury and many other towns nestled in-between, he always supplied a wide range of pertinent details about each town, including interesting historical points as well as school ratings and tax and zoning matters.
Offering an honest assessment of the benefits and potential drawbacks (according to our specific needs) to living in each town, Mr. Flood never left an inquiry unanswered. When necessary, and always in a timely fashion, he made sure to provide us with the information we requested, no matter how obscure or arcane, from local authorities and town hall archives. Suffice it to say, we had found the perfect real estate agent.
Exclusively via Mr. Flood's knowledge of the local real estate landscape, combined with his patience and his sensitivity to our unique wishes and his willingness to go above and beyond the normal call of duty, we were able to locate and secure our much loved home in Roxbury. Mr. Flood's professionalism, warmth and dependability remain unsurpassed. Since moving here, we have been more than happy to recommended Mr. Flood to our friends and colleagues from near and far who are searching for a new home in this special part of the world.
Sincerely,
Maureen Mulhern- White
We have met when you brought viewers to my house at 24 Flirtation Avenue. I want to take this opportunity to tell you that I am impressed, thrilled and grateful to your agent, Gary Flood for the extraordinary effort his is putting forth in the selling of my home. My experience with other realtors in the past left me dismayed and disillusioned. Gary has revived my belief in realtors who really know how to "sell." He is so enthusiastic, so personalble and so efficient. As you may be aware, just after I signed with your organization I began travelling for a series of long trips. In my absense Gary has gone way beyond the the call of duty and has made it possible to quickly recover from a deal that fell through to a second, hopefully successful sale. He has stepped in and been more than helpful, he has been one-of-a-kind, solving problems and keeping the deal moving towards completion. When I have told friends and family about him, they all express their disbelief that such a great realtor exists. You are so lucky to have him in your organization (but I bet you know that, already).
David W.