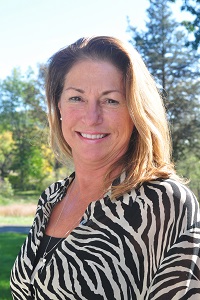 About Jacqueline
I am very privileged to live in CT. I was raised in Sherman, when the town only had one traffic light! After getting married, I moved to Roxbury, where my two sons attended Booth Free School. Later, they attended middle/high school in Washington. I enjoyed being involved in their school, sports, church and community events.
My professional career began after I attending New York School of Interior Design, I started as a clothing buyer and merchandiser for a three-store ski shop based in Brookfield called Alpine Ski Works. After that, I was able to use my design background working in a large local landscape company based in Roxbury, Washington and Bridgewater. Subsequently, I began a career in sales, joining William Raveis Real Estate and also selling multi-media advertising for the Journal Register/Litchfield County Times. I am thrilled to be part of the dynamic team at The Matthews Group as sales associate and as office support in our Washington Depot Office. I am currently also a Brand Ambassador for Litchfield Distillery www.litchfielddistillery.com.
My past and present experiences gives me an in depth knowledge of Litchfield and Fairfield Counties as well as much more of CT, NY and MA. Please allow me to be your guide to these dynamic, interesting and beautiful areas.