Washington CT Real Estate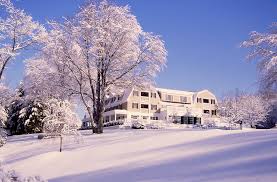 Properties in Washington CT range from lake houses and homes with views of Lake Waramaug to houses near Washington Depot Center. You'll also find some land ready to build on. Whether you want to live in town or close to the lake, our realtors are happy to help you find just what you're looking for. Scroll down to view current real estate listings in Washington.
As the first town to be incorporated in Connecticut after the Declaration of Independence was signed, Washington bears the name of the Revolutionary War General who passed through the area on three separate occasions: George Washington.
What was historically a quiet farming community in the hills of Litchfield County has retained its rural appeal over the years and has long been a haven for artists, writers and people seeking respite from city life. These individuals have dedicated themselves and their finances to this classic New England town and it has evolved into a cultural center within Litchfield County. The strong support of the arts, combined with its long-held tradition of preservation, the beauty of the natural landscape, the abundance of open space, and proximity to Lake Waramaug has made this special place one of the most desirable communities in the area. Many who live in the area often hike the trails of Steep Rock, play Tennis, Golf, or go for an outing on Lake Waramaug.
Search Homes for Sale in Washington CT
Contact The Matthews Group at 860-868-0511 with any questions or to schedule a private tour.
Time Saving Tip: Sign up for a free account to save your favorite listings and get notified when new properties match your criteria.
Click to easily view Washington homes, Washington luxury homes, homes with acreage in Washington, and land for sale in Washington.